Today's review is for a super adorable read, The Name Drop by Susan Lee. I've had Seoulmates by Susan Lee since it was released in the UK but hadn't managed to read it yet, after reading The Name Drop though I'm planning on picking it up as soon as possible! 
This book was absolutely adorable and I've preordered a finished copy because I absolutely needed it for my collection. 
Full review below.
About the Book
Title: The Name Drop
Author: Susan Lee
Publisher: Inkyard Press (Harper360)
Release Date: October 26th 2023
Pages: 304
Source: Physical ARC gifted by the publisher (this in no way affects my review which is honest and unbiased)
Rating: ★★★★★
Synopsis
New from the author of Seoulmates comes a story of mistaken identities, the summer of a lifetime, and a love to risk everything for.
When Elijah Ri arrives in New York City for an internship at his father's massive tech company, Haneul Corporation, he expects the royal treatment that comes with being the future CEO—even if that's the last thing he wants. But instead, he finds himself shuffled into a group of overworked, unpaid interns, all sharing a shoebox apartment for the summer.
When Jessica Lee arrives in New York City, she's eager to make the most of her internship at Haneul Corporation, even if she's at the bottom of the corporate ladder. But she's shocked to be introduced as the new executive-in-training intern with a gorgeous brownstone all to herself.
It doesn't take long for Elijah and Jessica to discover the source of the mistake: they share the same Korean name. But they decide to stay switched—so Elijah can have a relaxing summer away from his controlling dad while Jessica can make the connections she desperately needs for college recommendations.
As Elijah and Jessica work together to keep up the charade, a spark develops between them. Can they avoid discovery—and total disaster—with their feelings and futures on the line?

Review
The Name Drop starts with our two main characters, Jessica and Elijah, being dropped off at the airport to head to their internships at Haneul Corporation in New York City, a Korean company where their dads work. The catch is, whereas Elijah's dad is the CEO (owner) of the company, Jessica's is a lower-level financial executive who is exceptionally savvy with saving. 
Both Jessica and Elijah have the same Korean name, Lee Yoo-Jin, and, in the chaos of even just checking in for their flights they end up accidentally swapping seats. Jessica is elated, thinking it's her dad's way of making things easier and Elijah sees it as his father punishing him (which is a pretty perfect representation of their respective relationships with their fathers). 
Although it doesn't take longer than a day for them to work out what's happened, they make a joint decision to stay in their switched-up places to make the most of their experiences; with Jessica in the executive program, having more responsibility, and Elijah able to have a lot more freedom, maybe even finding himself along the way. 
We have two super important side characters as friends from early on: Ella, Jessica's bff, and Jason, another intern whom Elijah finds himself on great terms with from the start. They're great supporting characters for the overall blossoming cuteness between Jessica and Elijah, though things aren't always easy for the two. 
I adored the setting being in New York, I've only visited a couple of times but what resonated with me was how both of their reactions to the city were so similar to how I felt being there. Their happiness and awe is so apparent (albeit I did not go for expensive meals when I went, can relate to the cheap Gap purchases though). 
Last but not least, the main message being that it's okay not to know everything about your future? Loved that. I'm almost 30 and it still resonates with me, so I love that we have this message in a YA book and I think it makes it all the more important. It is, of course, first and foremost a super-cute story with a wee bit of drama involved; but there were many parts where I just felt very emotional and appreciated the main message. 
"The thought that we're supposed to already know what we want to do with our lives and make huge choices like college and majors at this age baffles me."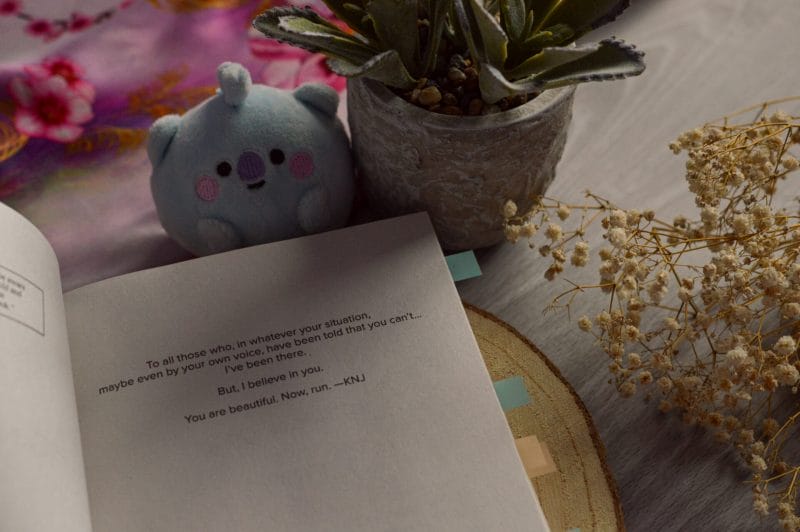 Have you preordered this book?

If you enjoy my content please consider supporting me through any of the following:
♥ Ko-Fi — Bloglovin' — Facebook — Instagram — Twitter — Wishlist ♥