Today's book review will be my last FFBC blog tour post for a while most likely, whilst I catch up on my YALC TBR pile, but damn am I happy I went for this one!
When I read Sea Witch, I'll be honest and say that although I did like it (witches and mermaids, obviously I was going to) I didn't love it because all of the action seemed to right at the end ALTHOUGH Sea Witch Rising is jam-packed from the beginning and I loved it.
Read on for my full review!
Title: Sea Witch Rising
Series: Sea Witch #2
Author: Sarah Henning
Publisher: Katherine Tegen Books
Release Date: 6th August 2019
Pages: 416
Source: Protected PDF sent from publisher (this in no way affects my review which is honest and unbiased)
Rating:

Synopsis:
'"The Little Mermaid" takes a twisted turn in this thrilling sequel to villainess origin story Sea Witch, as the forces of land and sea clash in an epic battle for freedom, redemption, and true love. 
Runa will not let her twin sister die. Alia traded her voice to the Sea Witch for a shot at happiness with a prince who doesn't love her. And his rejection will literally kill her—unless Runa intervenes.
Under the sea, Evie craves her own freedom—but liberation from her role as Sea Witch will require an exchange she may not be willing to make. With their hearts' desires at odds, what will Runa and Evie be willing to sacrifice to save their worlds? 
Told from alternating perspectives, this epic fairy tale retelling is a romantic and heart-wrenching story about the complications of sisterhood, the uncompromising nature of magic, and the cost of redemption.'
Review
The end of Sea Witch had me struggling to review the book, because it blatantly was opening up for a sequel with a retelling of The Little Mermaid and honestly, I couldn't wait. From the end of Sea Witch, with all of the magic and action I knew that Henning could do the original story justice and I was so right about that.
We get two perspectives in Sea Witch Rising, Evie (from the first instalment and the Sea Witch herself) and Runa (a mermaid princess). Now, neither of these characters are the little mermaid herself — that's Alia, Runa's twin sister. Honestly, I really enjoyed both perspectives.
It could be easy to assume that Evie would have become a bad person following the first book, but instead she acts more like a mother figure and protector than anything else. Even through being locked away in her lair by the Sea King, she acts out of goodness only. If you're a fan of the way Disney turned Maleficent into a good person for the live action, you'll really enjoy seeing "Ursula" turned inside out like this!
Now, the twins. Alia's story is the one we all know – mermaid falls in love with a human, wants legs for a happily ever after with him. Runa is basically acting out of selfless love for her sister, she gets legs from the Sea Witch to try and save Alia. Runa is headstrong, realistic and just such a great character that it really didn't take long for me to love her. All she wants is for her sister to be back home safe and so she goes to land with the bargain which scares her the most – fail and she'll become human forever.
This story is so much more than the characters though, it's one of power plays too. The magic which used to be so balanced between the land and sea has been tilted to the sea due to the Sea King's greed, and a lot of this is about the fight to try and restore the balance itself. Not only that though, Sea Witch Rising is set in the first world war and brings the threat of U-boats in, which of course the Sea Kingdom is especially worried about.
The Little Mermaid retelling itself doesn't take up the majority of the story, instead mainly sticking to the original version due to Alia's love interest already being set to be married. But Henning doesn't let that impact on the pace, and if anything the pace gets quicker following it.
We're also introduced to a lot of new characters in Sea Witch Rising but my personal favourites of these were cousins Will and Sofie. Both are able to wield land magic and form particularly interesting character relationships with Runa. I don't want to go too much into these characters though because it's pretty important to the story itself.
So, essentially I really enjoyed this. Essentially it was everything I'd hoped for in Sea Witch originally and I'm super excited for the beautiful hardcover to match my copy of Sea Witch! I'll definitely be keeping an eye out for future stories from Sarah also.

Favourite Quotes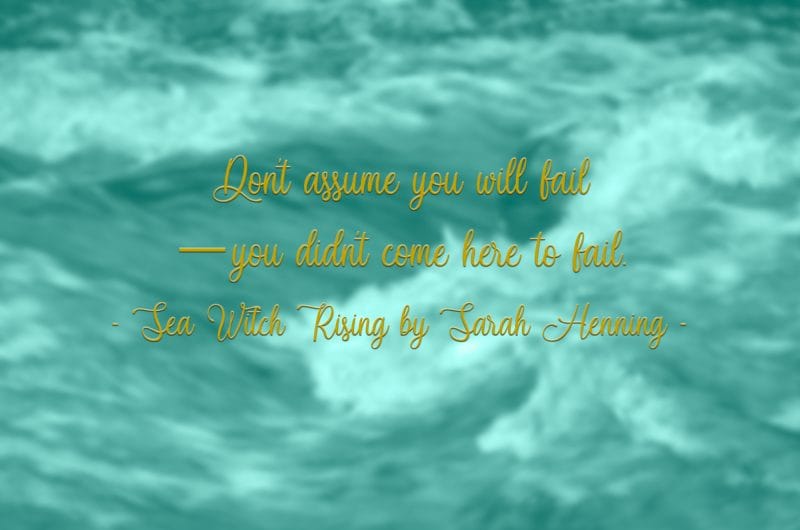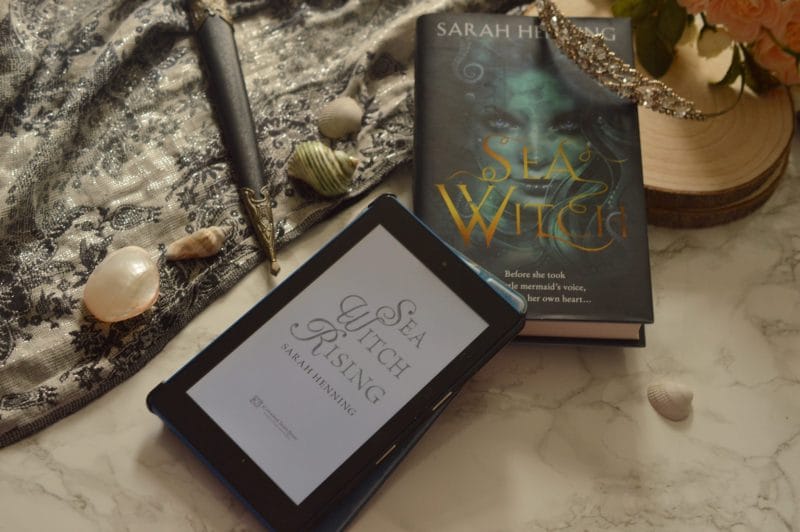 About the Author
Sarah Henning is a recovering journalist who has worked for the Palm Beach Post, Kansas City Star and Associated Press, among others. While in South Florida, Sarah lived and worked through five hurricanes, which gave her an extreme respect for the ocean. When not writing, she runs ultramarathons, hits the playground with her two kids and hangs out with her husband Justin, who doubles as her long-suffering IT department. Sarah lives in Lawrence, Kansas, which, despite being extremely far from the beach, happens to be pretty cool.
Website | Goodreads | Twitter | Instagram
BLOG TOUR

CHECK OUT THE OTHER STOPS ON THE FFBC BLOG TOUR HERE!
Giveaway
Prize: One copy of Sea Witch and one copy of Sea Witch Rising by Sarah Henning (US Only)
Starts: 16th July 2019
Ends: 30th July 2019
Will you be getting this?
Feel free to leave a comment or Tweet @LuchiaHoughton!
Follow me on my social media pages to keep up to date with further posts!
Bloglovin' — Facebook — Instagram — Twitter