If you follow any of my social media accounts, you'll have seen that I spent the last weekend in London for my boyfriend's birthday. It's been such a fun trip (with lots of walking though, my feet are hating me right now) and we even the chance to meet Stephen Amell and Brandon Routh at the Heroes and Villains Fan Fest (our favourite part of the trip)!
This is just a bit of a summary of the weekend, I wish I'd been brave enough to take photos of people's amazing cosplays but sadly I'm still working on my confidence to be able to do that (there's always next time).
On our first day, we walked down to the Olympia to pick up our badges for HVFF. Originally we bought weekend passes because we didn't know that the MCM London Comic Con would be on on the same weekend! After we picked them up, we took a walk down to Hyde Park and Buckingham Palace. I did a silly thing though, my camera was still set for eBay photos which means my photos from the day are only small JPEG files!
Within Hyde Park, my favourite place was definitely the Rose Garden. I got so many photos of the beautiful flowers there, and it made for great portraiture backgrounds as an added bonus! It's towards the south east corner if you're interested in planning a trip, near to the Wellington Arch and Hyde Park Corner underground.
Saturday was a day full of underground travel (luckily, I didn't manage to get us lost at all!). The first thing we had planned was a trip on the London Eye. I'd never been on the Eye before but I was looking forward to it, the views were pretty cool but in all honesty I don't think I'd take a trip round again. The queue was ridiculous and since it was a hot day it was almost unbearable (the clouds decided to come out whilst we were on the Eye though, typically enough). It was nice to see Big Ben, Buckingham Palace and the Shard from far away, but personally I much prefer seeing them close up.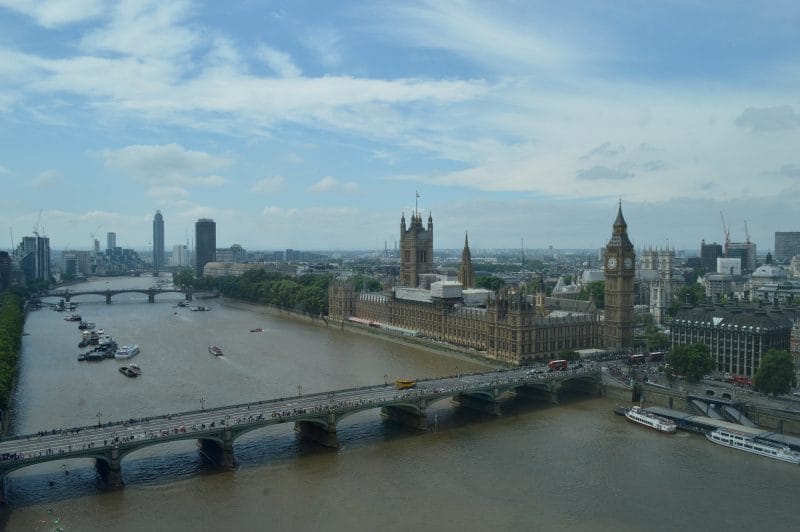 Since we were so close to Big Ben, we made that our next stop before we went anywhere else. I've visited it before but it was so nice to be able to appreciate it close up being older. I've definitely got a bit of a soft spot for good looking architecture, and Big Ben tops it for me!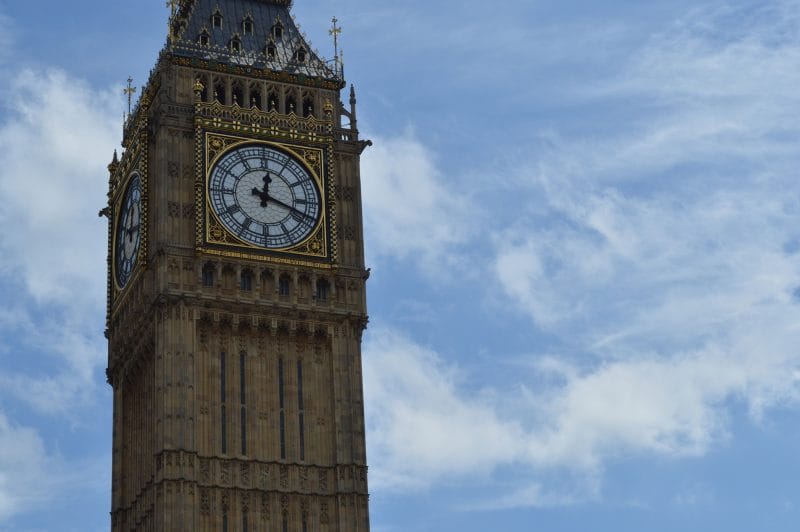 Afterwards we headed to MCM London Comic Con… I had my first trip to a Comic Con last year in Manchester, so in all honesty I was expecting similar but on a larger level. It was, don't get me wrong, but if you're even a tiny bit claustrophobic like I am then I'd advise a smaller convention!
So on the subject of smaller conventions… HVFF was perfect. It wasn't too crowded on the Sunday, and it had some great stalls with artwork, comics, Funko items etc but what it also amazingly had was the actors lined along the sides from Arrow, the Flash, Gotham, Supergirl, even Sean Gunn and Michael Rooker from Guardians of the Galaxy all just stood there meeting fans all day! People were queuing throughout the day for autographs and selfies with them and when they weren't doing that they were either getting professional photographs with the actors or the actors were talking on panels.
We had a photo with Stephen Amell who plays the Green Arrow, and then I got an autograph off him before the end of the day. I also couldn't resist an autograph from Brandon Routh who plays the Atom in DC Legends of Tomorrow. They were such nice people it made me even more star struck.
For the last day, first we planned to go the Natural History Museum, but the queue was insane. Then we tried to go to Harrods, but since we had our suitcases with us we weren't able to go in without paying £25 each to check them in. I was slightly glad about that though, it was redeemable but it saved both of us from spending a little too much! The walk down was full of great buildings, I really love the style of the buildings in Kensington in general.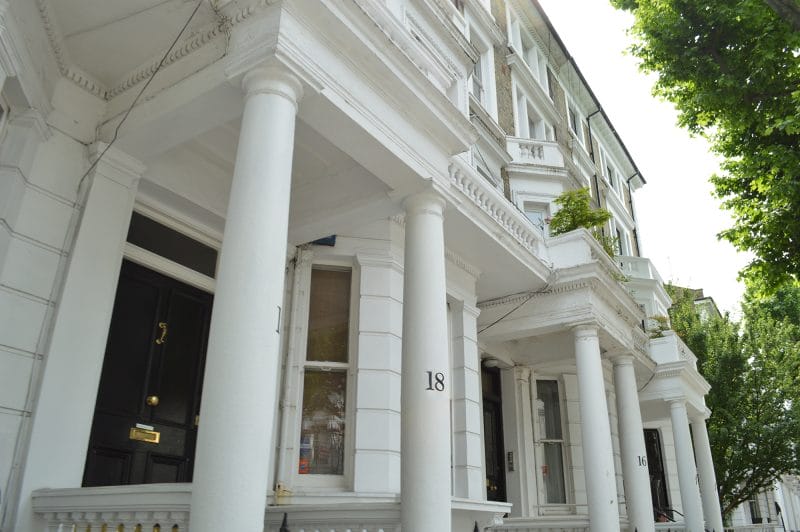 The final thing we did in London was track down a Thomas Sabo store… I'm a massive fan of their charms and wanted one for London. As a side note, I actually started blogging a few years back solely about jewellery. I'm kicking myself for not keeping it going but I was spending a crazy amount on charms in order to keep it up! Anyway, we managed to find the Thomas Sabo store off Oxford Street and I picked up a cute little Big Ben charm (made sense, since I got so many photos of it).
This weekend was just plain awesome. I must admit though, seeing all of the amazing cosplay outfits gave me a reality kick, I'd love to do something like that but I want to get in shape first. I won't talk too much about things like that on here but hopefully in a couple of months I'll update you with a photo of my outfit!
Follow me on my social media pages to keep up to date with further posts!
500px — Bloglovin' — Facebook — Instagram — Twitter