Book review time! I'm a part of the FFBC book tour for the newest book in Taran Matharu's Summoner series – The Outcast (check out the full blog tour schedule here) and so I was able to read an eARC thanks to the publishers and the FFBC! I actually already had the first book in this series as it was a part of World Book Day and probably the book I was most intrigued by, but I knew that The Outcast was a prequel so wanted to read that before starting The Novice.
Basically, I've fallen in love with this series and I'll be reading the rest of the books as soon as I can! Read on for my full review…
Title: The Outcast
Series: Summoner #4
Author: Taran Matharu
Publisher: Feiwel & Friends
Release Date: 1st May 2018
Genre: Young Adult, Fantasy
Pages: 384
Rating:


Goodreads Synopsis:
'Enter an immersive world where the chosen few have the ability to summon demons…
Arcturus is just an orphaned stable boy when he discovers he has the ability to summon demons from another world. He is sent to Vocans Academy where the lost arts of summoning, spell craft and demonology are taught to the noble children of the Empire. As the first commoner gifted with this ability, his discovery challenges the nobility and the powers that be and Arcturus soon makes enemies. With no one but his demon Sacharissa by his side, Arcturus must prove himself as a worthy Summoner…
Set before the events of SUMMONER: The Novice this is the perfect introduction to the New York Times bestselling SUMMONER series.'
Review
As you might expect if you read my opening paragraph, I thought that this book was awesome! Our main character, Arcturus, is such a kindhearted person and I absolutely love the way his character is written. The story begins with him, a simple stable boy, discovering that he has the ability to summon demons, which in this world is thought to solely be linked with noble heritage. This reveal shakes up the world a little and the King decides to send him to the summoner training school – Vocans Academy.
Arcturus realises he can summon when he accidentally summons a canid, who he goes on to name Sacharissa (Sacha for short). Now, Sacha will probably be your favourite character. Described as an oversized dog with four eyes, she's super adorable and protective of Arcturus, with their relationship being one of the sweetest I've ever read about. They're linked in many ways and she's constantly proving to be a loyal and strong demon who tries her best to keep Arcturus out of harm's way by any means.
When first arriving at Vocans, Arcturus meets some nobles who despise that a "commoner" has the ability to summon, but is quickly able to make friends with a much kinder group of nobles (including the King's son, Prince Harold). Also in this group is the adorable Elaine, who is probably one of my favourites characters ever. She's much younger than the others and throughout we see her being even braver, whilst being ridiculously sweet too.
We get a quick glimpse into the training that young summoners gain at Vocans, but we also see that there is a rebellion on the way, mostly due to the King's poor leadership. The characters end up in a situation where they have to act to try and save the Kingdom, a huge ask of such a young group of character but Taran describes their personal journeys in a way which makes you remember their age and see how hard it is for them, making the story all the more believable.
One thing that personally made me really love this book is the anti-sexism that it promotes, I know this should be unnecessary and there were only a couple but still. For example at one point Elaine is able to do something Arcturus can't, when he states he's being shown up by a young girl he's reminded that age and gender have nothing to do with ability. Perhaps if we saw this kind of scene more often in different media it would eventually become common knowledge.
Some fight scenes were fast paced to the point where I lost track of what was happening, but then it didn't make the story any less enjoyable overall and if anything it added a little more action. I finished this book about a week ago now and on reflection one thing I adored about this story is that the emphasis is on the fantasy, the mistreatment of some races and friendship. There are couples who are written very well of course but the story centres around the growing of Arcturus, it isn't a fantasy where the main character falls in love and does everything because of that love; instead he's purely acting for his friends and his future.
Now, I love the demonology illustrations in my copy of The Novice book, so for a little ending treat to this review here's a photo of the canid page to show you the characteristics of the adorable Sacha!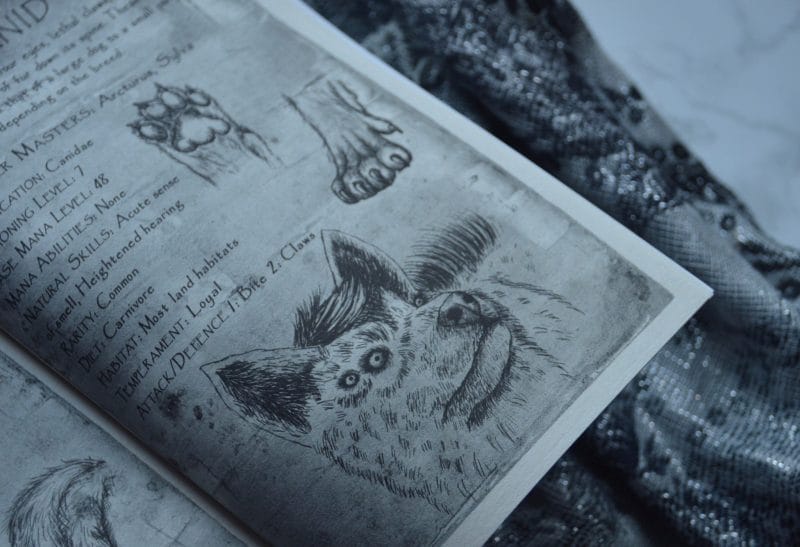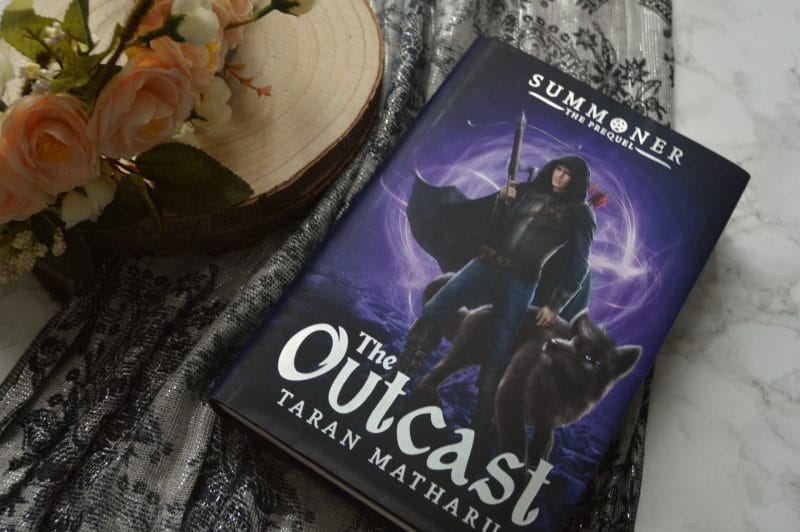 In the UK? Order this book from Book Depository for free delivery.
Also available through Amazon.

About the Author
Taran Matharu is a New York Times bestselling author. He was born in London in 1990 and found a passion for reading at a very early age. His love for stories developed into a desire to create his own during early adolescence, beginning his first book at 9 years old.
Straight after graduating with a First Class degree in Business Administration, Taran was keen to explore a new avenue and get inside the publishing world, landing an internship in Digital Sales at Penguin Random House, from June to September 2013.
Thereafter, while taking time off to travel, Taran began to write 'Summoner' in November 2013 at the age of 22, taking part in 'Nanowrimo 2013'.
Thanks to Wattpad.com and updating daily, its popularity dramatically increased, reaching over 3 million reads in less than six months.
After being featured by NBC News, Taran decided to launch his professional writing career and has never looked back.
His SUMMONER series is published by Hodder Children's (Hachette) in the UK, Australia and Commonwealth, Feiwel and Friends (Macmillan) in the US and Canada, Hachette Jeunesse in France, Heyne in Germany, Planeta in Spain, Crown in Taiwan, Record in Brazil, EKSMO in Russia, Jaguar in Poland, Ecliptic in Bulgaria, Alpress in the Czech Republic, Ithaki in Turkey and Unieboek in the Netherlands.
 
Check out the other stops on the blog tour here!
Giveaway!
• Prize: One set of the ENTIRE Summoner series by Taran Matharu
• US/Canada Only
• Starts: 4/27
• Ends: 5/8
Summoner Series
The previous books for us to all fall in love with! (And how gorgeous are these covers?)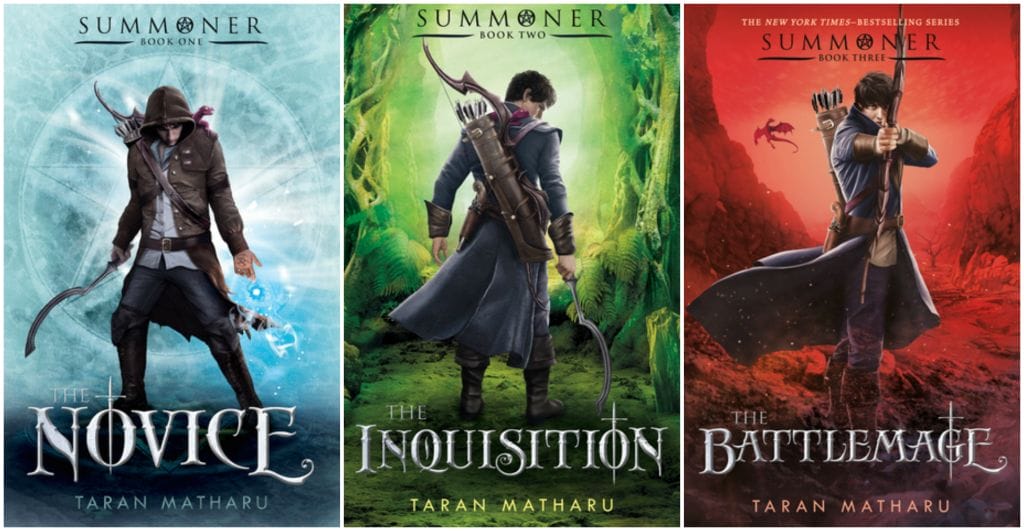 Have you read this yet?
What did you think?
Feel free to leave a comment or Tweet @LuchiaHoughton!
Follow me on my social media pages to keep up to date with further posts!
Bloglovin' — Facebook — Instagram — Twitter