Okay so I ADORED To Kill a Kingdom last year, and recommended it as much as I could because Alexandra's sassy siren story was just awesome.
With Into the Crooked Place, I literally took in as much information as I could about it because I was so excited for her next story.
And… I LOVED IT. This is such a great read with a wonderfully detailed world and morally grey characters which, like in To Kill a Kingdom, you can't help but fall in love with.
It's a duology though, so now I'm basically dying to find out what happens next.
Read on for my full review, which is more detailed but spoiler-free!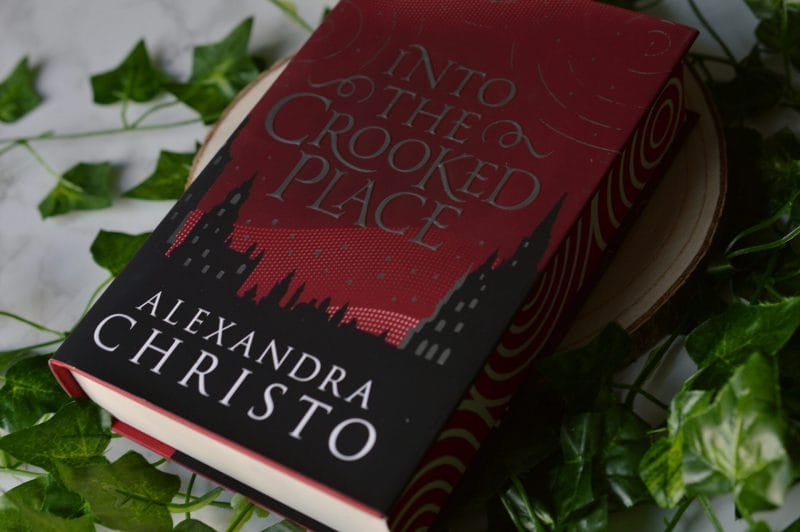 About the Book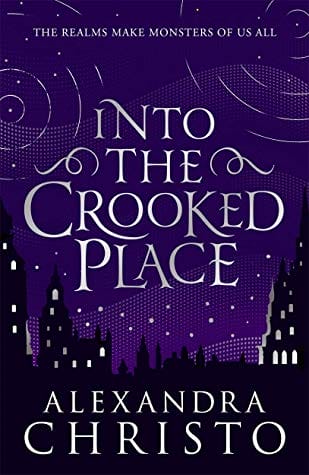 Title: Into the Crooked Place
Series: Into the Crooked Place #1
Author: Alexandra Christo
Publisher: Hot Key Books
Release Date: 8th October 2019
Pages: 496
Source: Physical ARC gifted by the publisher (this in no way affects my review which is honest and unbiased)
Rating: ★★★★★
Synopsis
'Magic rules the city of Creije Capital and Tavia Syn knows just how many tricks she needs up her sleeve to survive. Selling dark magic on the streets for her kingpin, she keeps clear of other crooks, counting the days until her debt is paid and she can flee her criminal life.
But then, one day, with her freedom in sight, Tavia uncovers a sinister plot that threatens to destroy the realm she calls home. Desperate to put an end to her kingpin's plan, Tavia forms an unlikely alliance with three crooks even more deadly than her:
Wesley, the kingpin's prodigy and most renewed criminal in the realm
Karam, an underground fighter with a penchant for killing first and forgetting to ask questions
And Saxony, a Crafter in hiding who will stop at nothing to avenge her family
With the reluctant saviours assembled, they embark on a quest to put an end to the dark magic before it's too late. But even if they can take down the kingpin and save the realm, the one thing they can't do is trust each other.'

Review
First up, thank you thank you thank you to Tina Mories for sending me an ARC as part of the Instagram competition for this! My excitement for this book was unparalleled and I so desperately needed to read it.
This is genuinely one of those times I've struggled to write up a review because I just loved this book so much. So a few bullet points first:
This book has a great SQUAD in. And if you've been keeping up with my reviews then yes I am a sucker for squads. I think my favourite part of this particular squad is that there is one person who is basically holding everyone together – Tavia. She is literally the sweetest little thing and it's so cute how she's pretty much the glue.
F/f romance. In the squad of main characters. From the beginning we get given hints that Karam and Saxony used to be an item and this is pretty quickly confirmed. Later on there's the most adorable scene with Karam and her mother where her mother is simply aware that Karam's happy AND IT'S THE CUTEST.
Wesley. Wesley is a cute cinnamon roll disguised as a tough guy through and through (he's basically a crime lord though) but I can't help but love him?
These four main characters are the majority of perspectives we get (plus three minor other perspectives) and well, all the points above about them are why I adored this read so much.
But this isn't just a great story because of the characters, Alexandra has created a wonderful magic system within a new world and I loved every bit of it. In this world, magic can be created but only by Crafters. The criminal system (which all of our main characters are involved in) illegally sells the magic created and there was a past war which people believe ended all of the Crafters.
The main characters are basically part of the Crook in some way, with Wesley being the Underboss of the area, Tavia his best con artist on the streets, Karam as his bodyguard and Saxony works in the bar for Crooks. Tavia is friends with Saxony and former friends with Wesley, Karam isn't exactly Tavia's biggest fan, none of the girls are big fans of Wesley and Saxony in particular really hates him. It basically makes for a super tension-filled read with lots of funny jabs at each other and it was brilliant to read their interactions.
I loved this book and I'm super excited to get a finished copy of it! One thing, I've seen this compared to Six of Crows but I actually haven't read this, but I guess if you liked that then read this? (I'll be over here doing the opposite during the agonising wait for the next in this duology).



Have you read this yet
or will you be preordering it?

If you enjoy my content please consider supporting me through any of the following:
♥ Ko-Fi — Bloglovin' — Facebook — Instagram — Twitter — Wishlist ♥