Today's book review is for a story I fell head over heels in love with, I can't wait for the next book already!
I was pretty in love with the idea of The Prison Healer from the synopsis, elemental challenges made me assume there'd be a lot of elemental magic. Whilst there was indeed quite a lot of use of it, I pretty much just fell for this world Noni created. To be more specific, I fell for the characters in all honesty.
About a third of the way in, I knew I needed a physical copy. I'm fairly certain I'm getting a copy in a certain box anyway but I couldn't resist the standard cover.
Anyway, read on for my thoughts on the story!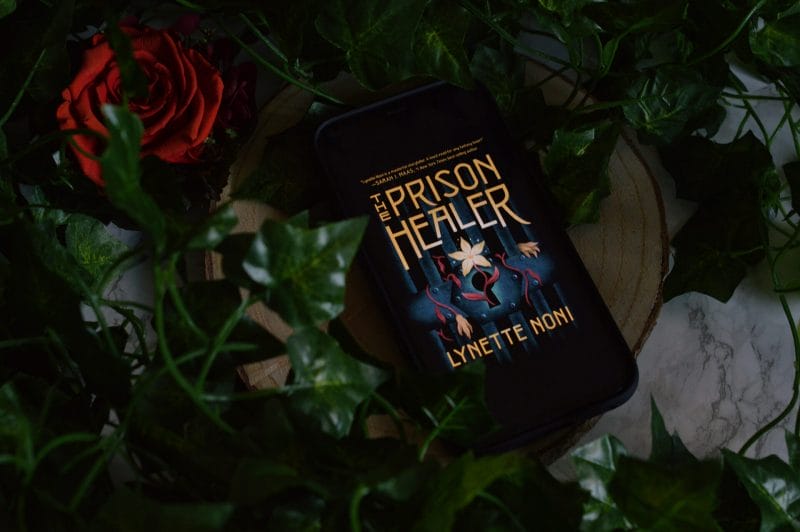 About the Book
Title: The Prison Healer
Series: The Prison Healer #1
Author: Lynette Noni
Publisher: Hodder & Stoughton
Release Date: April 13th 2021
Pages: 416
Source: e-ARC provided by the publisher through NetGalley (this in no way affects my review which is honest and unbiased) Hardcover bought by myself.
Rating: ★★★★★
Purchase Links: Amazon | Waterstones
Synopsis
'Here at Zalindov, the only person you can trust is yourself.
Seventeen-year-old Kiva Meridan is a survivor. For ten years, she has worked as the healer in the notorious death prison, Zalindov, making herself indispensable. Kept afloat by messages of hope from her family, Kiva has one goal and one goal only: stay alive.
Then one day the infamous Rebel Queen arrives at the prison on death's door and Kiva receives a new message: Don't let her die. We are coming.
The queen is sentenced to the Trial by Ordeal: a series of elemental challenges against the torments of air, fire, water, and earth, assigned to only the most dangerous of criminals. Aware the sickly queen has little chance of making it through the Trials alive, Kiva volunteers to take her place. If she succeeds, both she and the queen will be granted their freedom.
But no one has ever survived.
And with an incurable plague sweeping Zalindov, a mysterious new inmate fighting for Kiva's heart, and a prison rebellion brewing, Kiva can't escape the terrible feeling that her trials have only just begun.
From bestselling Australian author Lynette Noni comes a masterful and action-packed YA fantasy perfect for fans of Sarah J. Maas and Sabaa Tahir.'

Review
Content warnings:
Mentioned, past: Self-harm, death of a parent, death of a child, abuse
Main story: Violence, gore, torture, drug abuse, drug overdose
First, just to get it out of the way. The ending of this book had me on the edge of my seat and it was just fantastic. I loved this story from so early on though and I just need more now. I'm going to continue without mentioning any of the end but just know that you absolutely should read this for the ending because it's just… chef's kiss.
In The Prison Healer, we follow Kiva who has been put into Zalindov, the death prison, for no reason other than her father was thought to be talking with rebels one day. Naturally, that leaves her with a pretty big hate for the royals, as without their orders she'd be happily away from the prison with her family, safe and sound. Instead she's had 10 years stuck in the prison, for the majority acting as the designated prison healer.
In Zalindov, conditions are quite frankly dire. Prisoners are made to do things such as work in tunnels doing heavy manual labour and they die often for it. Kiva's family have been sending coded messages to her for 10 years saying that they'll come for her and that's basically what keeps her going. She stays apart from the majority of the other prisoners, not wanting to be attached to anyone likely to die, aside from a couple of adorable characters that she can't help but love.
One of these characters is Tipp, a very young boy who entered the prison in a similar way to Kiva – innocent but clinging to his parent. He's essentially like a little brother to Kiva and her care for him is blindingly obvious throughout, she'll do anything for him.
Really Tipp is the only other prisoner she truly cares for up until… Jaren. Now, cue a super cute swooning romance, if you're into that kind of thing. There's a lot of yearning and even more denying on Kiva's part, but I loved it from the beginning because Jaren is just an absolute cutie.
"I have a lot of dreams. A lot of nightmares, too. Only time will tell which path my life will take."
Soon after Jaren arrives we also have the arrival of the rebel queen, Tilda. Basically she's a rebel because she has a right to the throne just as the current royal family does (allegedly) and with places such as Zalindov there are a few who will happily back the idea of someone else in charge.
Of course the royal family, the Vallentis family, are pretty eager to get Tilda out of the way so they can stop rebellion altogether. As a result, they make it so she that has to go through the 'Trial by Ordeal', which is four elemental based trials. Tilda is actually very ill though and when Kiva is told she has to keep her alive it ends up being that she takes her place in the trials instead.
So a lot of the story revolves around these trials, but then we have a side story too where prisoners are dying from a mysterious illness daily.
And that's not the only thing prisoners have to worry about, either. The prison guards are notoriously horrific to the prisoners, taking sadistic pleasure in their pain. But, we have a new guard join, Naari, who is clearly nothing like the others. From the beginning she looks out for Kiva and their blossoming friendship, with Kiva learning to trust a guard for the first time in 10 years, it is very endearing to see!
"Never apologise for loving someone. Even when it hurts. Especially when it hurts."
The Prison Healer isn't all sunshine and rainbows though, there's a lot of darkness to it but I'd say it's more so a similar kind of darkness to Sarah J. Maas's Throne of Glass series. A lot of the bad is balanced out by good which makes it a lot easier to read.
So yeah I just adored this book to be honest, I'm seriously excited for the second book and SO happy it's out this year! I just can't wait to see more from the world and more of the four biggest characters.
Special mention goes out to the sassy Vallentis princess who I wish we saw more of, I'm definitely hoping that she plays a larger part in The Gilded Cage!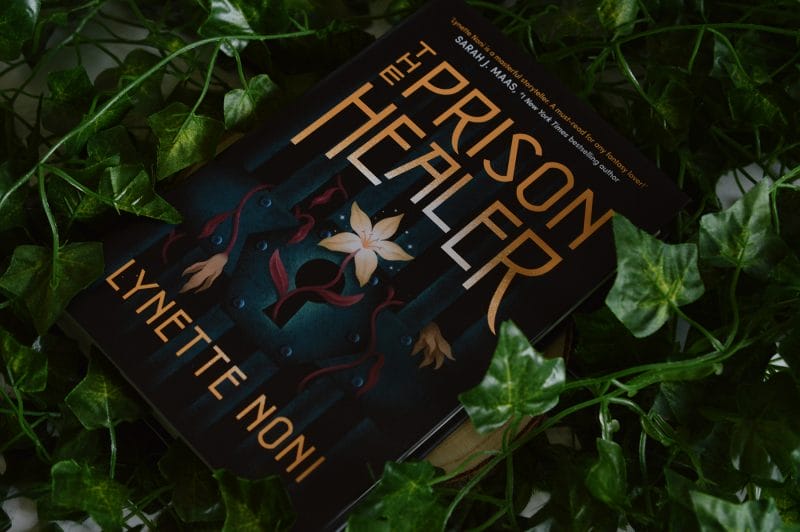 If you enjoy my content please consider supporting me through any of the following:
♥ Ko-Fi — Bloglovin' — Facebook — Instagram — Twitter — Wishlist ♥
Like this Post? Pin It ♥