Hey everyone! Today I'm reviewing Red Wolf by Rachel Vincent, a book that came out on August 5th and is a dark retelling of Little Red Riding Hood!
It was my first read of the author's work, and I really enjoyed it overall! The world-building was great (especially if you like a dark wood based story) and the story itself definitely held my interest throughout.
Full review below!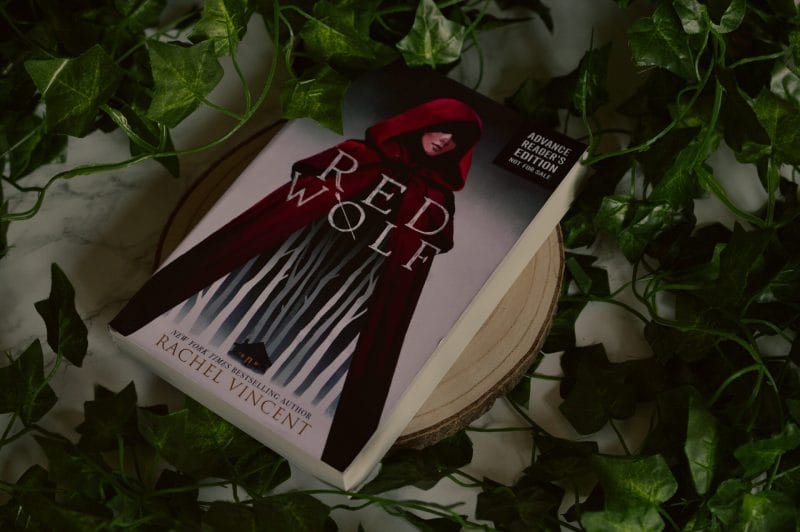 About the Book
Title: Red Wolf
Series: N/a
Author: Rachel Vincent
Publisher: HarperTeen
Release Date: August 5th 2021
Pages: 368
Source: Physical ARC from the publisher (this in no way affects my review which is honest and unbiased)
Rating: ★★★★
Synopsis
'This high stakes, pacey reimagining of Little Red Riding Hood is perfect for fans of Stephanie Garber and Megan Spooner.
For as long as sixteen-year-old Adele can remember the village of Oakvale has been surrounding by the dark woods—a forest filled with terrible monsters that light cannot penetrate. Like every person who grows up in Oakvale she has been told to steer clear of the woods unless absolutely necessary.
But unlike her neighbors in Oakvale, Adele has a very good reason for going into the woods. Adele is one of a long line of guardians, women who are able to change into wolves and who are tasked with the job of protecting their village while never letting any of the villagers know of their existence.
But when following her calling means abandoning the person she loves, the future she imagined for herself, and her values she must decide how far she is willing to go to keep her neighbors safe.'

Review
Trigger warnings: burning, death, violence, family loss, gore…
Red Wolf was basically a super delicious, dark retelling of Little Red Riding Hood, and I definitely enjoyed myself reading it! The story starts off with our main character, Adele, wanting a simple life where she marries her love, Grainger, and starts a family with him. But, this is a dark retelling and Adele happens to live in a village surrounded by dark woods filled with monsters.
One such monster is the loup garou, werewolf. And if you're bit by a white one you end up turning into one yourself. However, Adele quickly learns that she herself is a werewolf, though a red wulf (as all her female ancestors had been too). She finds out about this huge responsibility from her grandmother, who tells her that she now has to become a guardian for the village. If that wasn't enough? She's been promised to marry the son of a guardian from another village, Max.
Max was probably my favourite character after Adele, he's such a sweetie and you can tell he respects and cares for her from the beginning. Not to mention, I'm a bit of a sucker for a character that draws in all honesty and he does that a lot, he even builds a cottage for Adele and himself to live in for the future and just, swoon! But, for some bizarre reason Adele isn't happy with the idea, she just wants Grainger (who, strangely enough, would absolutely burn her alive if he knew what she was).
A lot of the story is Adele trying to come to terms with her new future, learning to hunt and kill monsters in the forest alongside her mother and Max for training purposes. The biggest part of it though is the mental, emotional strain it has on Adele. Suddenly her life involves making extremely difficult decisions which, although they benefit the majority, end up hurting those closest to her.
The ending was probably my favourite part, the pacing picked up quite a lot and it became one tough choice after another. It was also a lot darker than the majority that came before, though I do think that was purely owing to the fast pacing of the book.
Essentially, if you're after a cutesy Little Red Riding Hood retelling where the wolf isn't actually a monster… this isn't for you. Our main character may be the main wolf but she's definitely morally grey in some respects – she does what she has to do for the good of the majority, but ultimately the good of the majority is keeping herself and her family safe, no matter what the cost of that may be.
This was the first book I've read by Rachel Vincent, but I'm definitely tempted to pick up other works by her following on from it!

Have you read this?

If you enjoy my content please consider supporting me through any of the following:
♥ Ko-Fi — Bloglovin' — Facebook — Instagram — Twitter — Wishlist ♥
Like this Post? Pin It ♥