I mentioned last month that I was keen to catch up on books I'd missed out on that were released in 2020, and Fable was right at the top of my list!
It's a book set around traders on the sea but it felt a lot more like a pirate story to me, with certain crews causing problems for others and the world being pretty dangerous too. Now, that's probably why I ended up going with 4-stars rather than 5 for this – pirate books are some of my favourites to read so I guess I'm a bit harsher on them overall?
But, Fable was a great read that I thoroughly enjoyed and I'm definitely looking forward to reading the second book, Namesake, as soon as I can!
Read on for my full review.
About the Book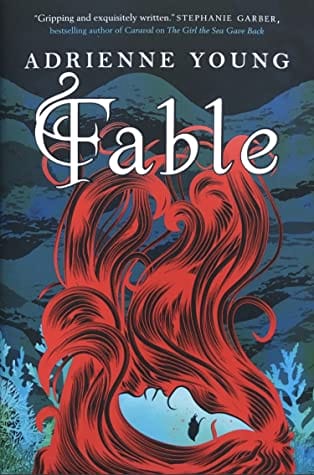 Title: Fable
Series: Fable #1
Author: Adrienne Young
Publisher: Titan Books (FairyLoot Edition)
Release Date: September 1st 2020
Pages: 341
Source: Hardcover
Rating: ★★★★
Purchase Links (Standard Paperback): Amazon | Waterstones
Purchase Links (Standard Hardcover): Book Depository
Synopsis
'Welcome to a world made dangerous by the sea and by those who wish to profit from it. Where a young girl must find her place and her family while trying to survive in a world built for men.
As the daughter of the most powerful trader in the Narrows, the sea is the only home seventeen-year-old Fable has ever known. It's been four years since the night she watched her mother drown during an unforgiving storm. The next day her father abandoned her on a legendary island filled with thieves and little food. To survive she must keep to herself, learn to trust no one and rely on the unique skills her mother taught her. The only thing that keeps her going is the goal of getting off the island, finding her father and demanding her rightful place beside him and his crew. To do so Fable enlists the help of a young trader named West to get her off the island and across the Narrows to her father.
But her father's rivalries and the dangers of his trading enterprise have only multiplied since she last saw him and Fable soon finds that West isn't who he seems. Together, they will have to survive more than the treacherous storms that haunt the Narrows if they're going to stay alive.'

Review
Content warnings first: abandonment, abuse, violence, drowning, murder…
This book is set in a cut-throat fictional world where an emphasis is on survival of the fittest. Having said that, the main element of this story is found family and we get a crew of misfits who end up being perfect for each other, so it's not all doom and gloom.
The start of the story is set when Fable has been abandoned by her father on an island called Jeval, the only way she can survive is by diving for gems to sell to one contact she has. I struggled with the start a little, because it was difficult to read about the situation her own father, ironically named Saint, had put her in at the mere age of 14. The pacing was fairly slow until she ends up with her ragtag crew on the Marigold, but from that point on it gets a fair bit faster and my intrigue was certainly piqued too.
You weren't made for this world, Fable.
Fable herself is vulnerable but at the same time fierce and able to look after herself. Obviously this is more so as she's had to adapt to it but in turn she's become a very interesting main character. Her mother was from an area much kinder than the Narrows and I couldn't help but wish that Fable had grown up there too. As the synopsis states, Fable loses her mother just before Saint abandons her. She drowns in a shipwreck but after teaching Fable how to dredge and understand gems, which is a pretty cool ability that I genuinely wish I had. But it's basically another reason why Fable's life will pretty much always be in danger.
So, the Marigold crew… It's a tiny crew of just five running a huge trading ship, but they make it work. At first, no one really wants to take on Fable (at least they don't seem as though they do). But in time they start to warm up to her one-by-one. My personal favourite was Willa because she just acted so tough but you could tell she was really a sweetie at the same time, and it's pretty much the same for West.
There is a little romance, with an m/m relationship on the crew that is super cute because you can tell they'd do anything for each other. And if you're into slow-burn and kindaaaaa hate-to-love then this is definitely one for you to check out!
The ending was fairly predictable to me, but it does still end on a cliffhanger and it really makes you want to find out what happens next. I just really want to see how things pan out and whether our misfit crew will get the happy endings they all deserve! I'm definitely hoping I can get my hands on the FairyLoot edition of Namesake.

Have you read this?

If you enjoy my content please consider supporting me through any of the following:
♥ Ko-Fi — Bloglovin' — Facebook — Instagram — Twitter — Wishlist ♥
Like this Post? Pin It ♥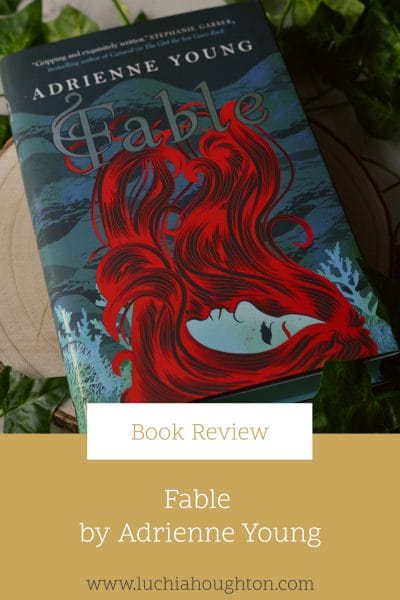 Related Book Reviews