There are a lot of great bookish posts out there about peoples' favourite YA books from 2020, but to tell the truth I actually only read two that were released that year… increasing to only three this month.
I read:
There are a few reasons for the lack of reading them. Towards the end of the year (October onwards) I read a lot of manga. Before October, in all honesty I just didn't want to read. I'm very much a mood reader so if I'm not in the best of places mentally I struggle to do things I enjoy. Likewise, at the end of 2019 I was suffering from serious burnout when it came to reading. I'd been reading for blog tours and although it's something I'd love to do in the future, I don't think I will ever sign up to more than one in a single month ever again. Blog tours and full-time jobs simultaneously just aren't a great idea for me, personally.
Having said all of the above, part of what I'd like to achieve this year is to catch up on any releases I didn't read last year! So, my top 10 picks for this are in this post.
---
Fable by Adrienne Young
I'm a huge fan of Adrienne Young's Sky in the Deep so I can't wait to get stuck into this! I have the FairyLoot edition because I managed to nap the book box secondhand on eBay and it's so beautiful. I usually love books set at sea too, so this will likely be a huge hit with me!
Synopsis
For seventeen-year-old Fable, the daughter of the most powerful trader in the Narrows, the sea is the only home she has ever known. It's been four years since the night she watched her mother drown during an unforgiving storm. The next day her father abandoned her on a legendary island filled with thieves and little food. To survive she must keep to herself, learn to trust no one, and rely on the unique skills her mother taught her. The only thing that keeps her going is the goal of getting off the island, finding her father, and demanding her rightful place beside him and his crew. To do so Fable enlists the help of a young trader named West to get her off the island and across the Narrows to her father.
But her father's rivalries and the dangers of his trading enterprise have only multiplied since she last saw him, and Fable soon finds that West isn't who he seems. Together, they will have to survive more than the treacherous storms that haunt the Narrows if they're going to stay alive.
Welcome to a world made dangerous by the sea and by those who wish to profit from it. Where a young girl must find her place and her family while trying to survive in a world built for men. Fable takes you on a spectacular journey filled with romance, intrigue, and adventure.
Amazon
| Book Depository | Waterstones
The Shadows Between Us by Tricia Levenseller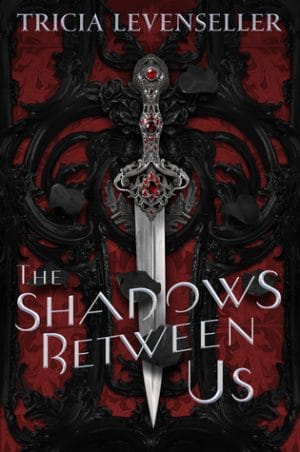 Okay, again I loved Tricia Levenseller's previous Daughter of the Pirate King duology and this just sounds super dark and awesome!
Synopsis
Alessandra is tired of being overlooked, but she has a plan to gain power:
1) Woo the Shadow King.
2) Marry him.
3) Kill him and take his kingdom for herself.
No one knows the extent of the freshly crowned Shadow King's power. Some say he can command the shadows that swirl around him to do his bidding. Others say they speak to him, whispering the thoughts of his enemies. Regardless, Alessandra knows what she deserves, and she's going to do everything within her power to get it.
But Alessandra's not the only one trying to kill the king. As attempts on his life are made, she finds herself trying to keep him alive long enough for him to make her his queen—all while struggling not to lose her heart. After all, who better for a Shadow King than a cunning, villainous queen?
Amazon
| Book Depository
Havenfall by Sara Holland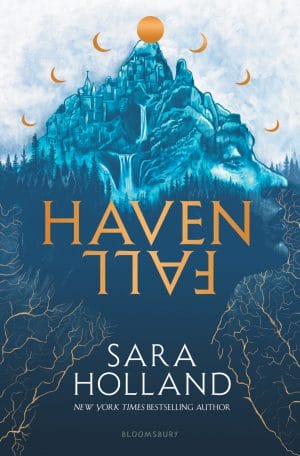 I love Everless. It was one of the books that got me hooked on YA again so yep, I need to read Havenfall!
Synopsis
A safe haven between four realms and the girl sworn to protect it—at any cost.
Hidden deep in the mountains of Colorado lies the Inn at Havenfall, a sanctuary that connects ancient worlds—each with its own magic. For generations, the inn has protected all who seek refuge within its walls, and any who disrupt the peace can never return.
For Maddie Morrow, summers at the inn are more than a chance to experience this magic firsthand. Havenfall is an escape from reality, where her mother sits on death row accused of murdering Maddie's brother. It's where Maddie fell in love with handsome Fiorden soldier Brekken. And it's where one day she hopes to inherit the role of Innkeeper from her beloved uncle.
But this summer, the impossible happens—a dead body is found, shattering everything the inn stands for. With Brekken missing, her uncle gravely injured, and a dangerous creature on the loose, Maddie suddenly finds herself responsible for the safety of everyone in Havenfall. She'll do anything to uncover the truth, even if it means working together with an alluring new staffer, Taya, who seems to know more than she's letting on. As dark secrets are revealed about the inn itself, one thing becomes clear to Maddie—no one can be trusted, and no one is safe…
Bestselling author Sara Holland pulls readers into an enchanting world where both power and peril lurk behind every door.
Amazon
| Book Depository | Waterstones
Cinderella is Dead by Kalynn Bayron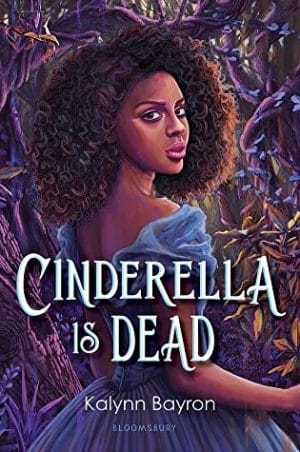 I'm a sucker for fairytales but this seems like a pretty dark, dystopian story based off the synopsis. I'm just super intrigued by it!
Synopsis
It's 200 years after Cinderella found her prince, but the fairy tale is over. Teen girls are now required to appear at the Annual Ball, where the men of the kingdom select wives based on a girl's display of finery. If a suitable match is not found, the girls not chosen are never heard from again.
Sixteen-year-old Sophia would much rather marry Erin, her childhood best friend, than parade in front of suitors. At the ball, Sophia makes the desperate decision to flee, and finds herself hiding in Cinderella's mausoleum. There, she meets Constance, the last known descendant of Cinderella and her step sisters. Together they vow to bring down the king once and for all–and in the process, they learn that there's more to Cinderella's story than they ever knew . . .
This fresh take on a classic story will make readers question the tales they've been told, and root for girls to break down the constructs of the world around them.
Amazon
| Book Depository | Waterstones
Reverie by Ryan La Sala
I picked this up as an advanced reader copy at YALC 2019… I have no idea why I haven't caved and read it yet because the cover is just beautiful!
Synopsis
Inception meets The Magicians in the most imaginative YA debut of the year!
All Kane Montgomery knows for certain is that the police found him half-dead in the river. He can't remember how he got there, what happened after, and why his life seems so different now. And it's not just Kane who's different, the world feels off, reality itself seems different.
As Kane pieces together clues, three almost-strangers claim to be his friends and the only people who can truly tell him what's going on. But as he and the others are dragged into unimaginable worlds that materialize out of nowhere—the gym warps into a subterranean temple, a historical home nearby blooms into a Victorian romance rife with scandal and sorcery—Kane realizes that nothing in his life is an accident. And when a sinister force threatens to alter reality for good, they will have to do everything they can to stop it before it unravels everything they know.
This wildly imaginative debut explores what happens when the secret worlds that people hide within themselves come to light.
Amazon
| Book Depository | Waterstones
Unravel the Dusk by Elizabeth Lim
Okay I loved Spin the Dawn by Elizabeth Lim so really this should have been an insta-read. I'm putting this down to my penchant for just straight up avoiding books that will bring me closer to the end of a story I love… (this accounts for two/three more in this list too.
Synopsis
Maia Tamarin's journey to sew the dresses of the sun, the moon and the stars has taken a grievous toll. She returns to a kingdom on the brink of war. The boy she loves is gone, and she is forced to don the dress of the sun and assume the place of the emperor's bride-to-be to keep the peace.
But the war raging around Maia is nothing compared to the battle within. Ever since she was touched by the demon Bandur, she has been changing . . . glancing in the mirror to see her own eyes glowing red, losing control of her magic, her body, her mind. It's only a matter of time before Maia loses herself completely, but she will stop at nothing to find Edan, protect her family, and bring lasting peace to her country.
YA fantasy readers will love the sizzling forbidden romance, mystery, and intrigue of Unravel the Dusk.
Amazon
Aurora Burning by Amie Kaufman and Jay Kristoff
…see the above reasoning for why I've yet to pick this up either. Aurora Rising was one of my favourite reads of 2019, and one of my favourite books ever really.
Synopsis
Our heroes are back… kind of. From the bestselling co-authors of the Illuminae Files comes the second book in the epic series about a squad of misfits, losers, and discipline cases who just might be the galaxy's best hope for survival.
First, the bad news: an ancient evil—you know, your standard consume-all-life-in-the-galaxy deal—is about to be unleashed. The good news? Squad 312 is standing by to save the day. They've just got to take care of a few small distractions first.
Like the clan of gremps who'd like to rearrange their favorite faces.
And the cadre of illegit GIA agents with creepy flowers where their eyes used to be, who'll stop at nothing to get their hands on Auri.
Then there's Kal's long-lost sister, who's not exactly happy to see her baby brother, and has a Syldrathi army at her back. With half the known galaxy on their tails, Squad 312 has never felt so wanted.
When they learn the Hadfield has been found, it's time to come out of hiding. Two centuries ago, the colony ship vanished, leaving Auri as its sole survivor. Now, its black box might be what saves them. But time is short, and if Auri can't learn to master her powers as a Trigger, the squad and all their admirers are going to be deader than the Great Ultrasaur of Abraaxis IV.
Shocking revelations, bank heists, mysterious gifts, inappropriately tight bodysuits, and an epic firefight will determine the fate of the Aurora Legion's most unforgettable heroes—and maybe the rest of the galaxy as well.
Amazon
| Book Depository | Waterstones
The Princess Will Save You by Sarah Henning
I really liked Sea Witch and loved Sea Witch Rising by Sarah Henning, so I'd definitely love to try out this newer series (I think duology) from Sarah.
Synopsis
The Princess Will Save You is a YA fantasy adventure inspired by The Princess Bride, in which a princess must rescue her stable boy true love, from the acclaimed author of Sea Witch, Sarah Henning.
When a princess's commoner true love is kidnapped to coerce her into a political marriage, she doesn't give in—she goes to rescue him.
When her warrior father, King Sendoa, mysteriously dies, Princess Amarande of Ardenia is given what would hardly be considered a choice: Marry a stranger at sixteen or lose control of her family's crown.
But Amarande was raised to be a warrior—not a sacrifice.
In an attempt to force her choice, a neighboring kingdom kidnaps her true love, stable boy Luca. With her kingdom on the brink of civil war and no one to trust, she'll need all her skill to save him, her future, and her kingdom.
Amazon
| Book Depository
The Crow Rider by Kalyn Josephson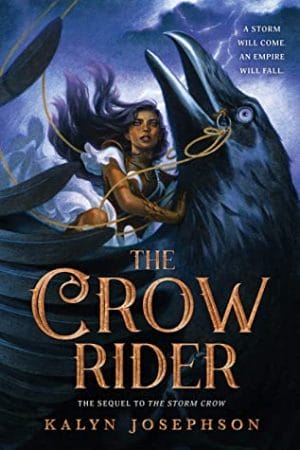 The sequel to The Storm Crow. I.e. the sequel to a book with a giant magical crow that was adorable. I don't think I need to explain any more than that about why I want to continue this one.
Synopsis
The thrilling conclusion to the epic Storm Crow duology that follows a fallen princess as she tries to bring back the magical elemental crows taken from her people.
Thia, her allies, and her crow, Res, are planning a rebellion to defeat Queen Razel and Illucia once and for all. Thia must convince the neighboring kingdoms to come to her aid, and Res' show of strength is the only thing that can help her.
But so many obstacles stand in her way. Res excels at his training, until he loses control of his magic, harming Thia in the process. She is also pursued by Prince Ericen, heir to the Illucian throne and the one person she can't trust but can't seem to stay away from.
As the rebel group prepares for war, Res' magic grows more unstable. Thia has to decide if she can rely on herself and their bond enough to lead the rebellion and become the crow rider she was meant to be.
Amazon
| Book Depository | Waterstones
How the King of Elfhame Learned to Hate Stories by Holly Black
Ah the Folk of the Air series… the series with a million different exclusives for each book now. Nevertheless, the series is one which will stick with me because I love the morally grey characters from it, so I bought the Waterstones exclusive copy and the b-e-a-utiful, gold sprayed edges, and PURPLE version from FairyLoot.
Synopsis
An irresistible return to the captivating world of Elfhame.
Once upon a time, there was a boy with a wicked tongue.
Before he was a cruel prince or a wicked king, he was a faerie child with a heart of stone . Revealing a deeper look into the dramatic life of Elfhame's enigmatic high king, Cardan, tis tale includes delicious details of life before The Cruel Prince, an adventure beyond The Queen of Nothing, and familiar moments from The Folk of the Air trilogy, told wholly from Cardan's perspective.
This new installment in the Folk of the Air series is a return to the heart-racing romance, danger, humor, and drama that enchanted readers everywhere. Each chapter is paired with lavish and luminous full-color art, making this the perfect collector's item to be enjoyed by both new audiences and old.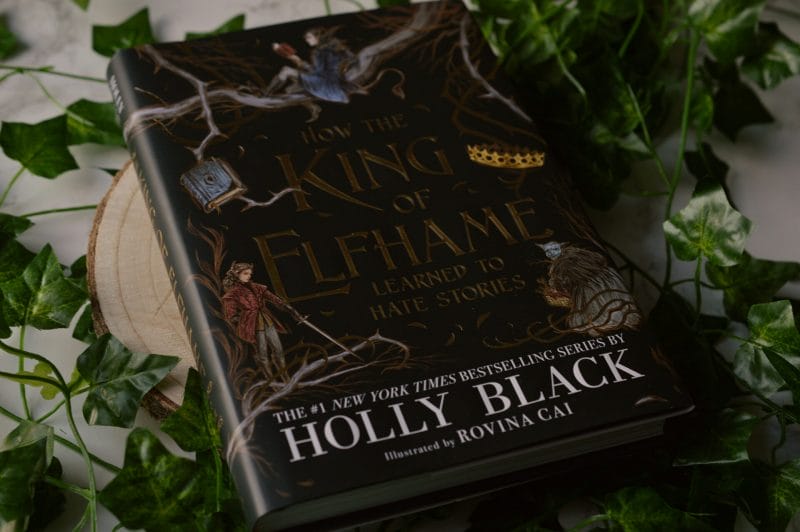 Amazon
| Book Depository | Waterstones
---
I own… six of these books physically. Six books I really wanted to read but just never got round to! I'm hoping to be a lot better this year with my reading though and catch up on a lot of these amazing books I've missed from 2020!
I'll update this list throughout the year with links to reviews when I do get round to them, I'm going to aim for at least one each month though and Fable will probably be the first!
Side note: if I included books from previous years then this list would be never-ending. I had a pretty good reading year in 2019 in terms of young adult books but still missed out on reading books such as Gideon the Ninth and The Beautiful… hoping to get round to both soon though!
Are any of these books on your catch-up list?

If you enjoy my content please consider supporting me through any of the following:
♥ Ko-Fi — Bloglovin' — Facebook — Instagram — Twitter — Wishlist ♥