Top Ten Tuesday was created by The Broke and the Bookish in June of 2010 and was moved to That Artsy Reader Girl in January of 2018. It was born of a love of lists, a love of books, and a desire to bring bookish friends together.
This Week's Topic: New-to-Me Authors I Discovered in 2021
---
Okay, I love this week's topic for Top Ten Tuesday! 2021 was a year I discovered some of my newest favourite authors, including some amazing debut authors. 
If you follow me on any of my social media platforms (especially Instagram), please refrain from rolling your eyes too much at some of these, but they deserve all the mentions and more!
The Cruel Prince meets City of Bones in this thrilling urban fantasy set in the magical underworld of Toronto where four queer teens race to stop a serial killer before their crimes expose the hidden world of faeries to humans.
Choose your player.
The half-fae outcast, desperate for acceptance.
The tempestuous Fury, exiled and hellbent on revenge.
The dutiful prince, determined to earn his place.
The brooding guardian, burdened by a terrible secret.
Each holds a key to solving a series of ritualistic murders that threaten to expose faeries to the human world. But they cannot do it alone. To track down the killer, they will have to form a tenuous alliance, putting their differences – and conflicts – aside.
Failure risks the destruction of the faerie and human worlds alike. And time is running out.
Time to roll the dice.
Deadly storms have ravaged Mina's homeland for generations. Floods sweep away entire villages, while bloody wars are waged over the few remaining resources. Her people believe the Sea God, once their protector, now curses them with death and despair. In an attempt to appease him, each year a beautiful maiden is thrown into the sea to serve as the Sea God's bride, in the hopes that one day the "true bride" will be chosen and end the suffering.
Many believe that Shim Cheong, the most beautiful girl in the village—and the beloved of Mina's older brother Joon—may be the legendary true bride. But on the night Cheong is to be sacrificed, Joon follows Cheong out to sea, even knowing that to interfere is a death sentence. To save her brother, Mina throws herself into the water in Cheong's stead.
Swept away to the Spirit Realm, a magical city of lesser gods and mythical beasts, Mina seeks out the Sea God, only to find him caught in an enchanted sleep. With the help of a mysterious young man named Shin—as well as a motley crew of demons, gods and spirits—Mina sets out to wake the Sea God and bring an end to the killer storms once and for all.
But she doesn't have much time: A human cannot live long in the land of the spirits. And there are those who would do anything to keep the Sea God from waking…
Her destiny. His revenge.
In an empire on the brink of war . . .
Ahn is no one, with no past and no family.
Altan is a lost heir, his future stolen away as a child.
When they meet, Altan sees in Ahn a path to reclaiming the throne. Ahn sees a way to finally unlock her past and understand her lethal magical abilities.
But they may have to pay a far deadlier price than either could have imagined.
Girls of Paper and Fire meets A Song of Wraiths and Ruin in June CL Tan's stunning debut, where ferocious action, shadowy intrigue, rich magic, and a captivating slow-burn romance collide.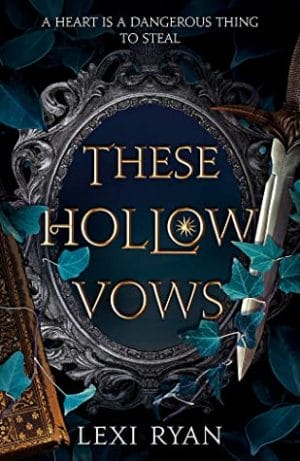 From New York Times best-selling author Lexi Ryan, Cruel Prince meets A Court of Thorns and Roses in this sexy, action-packed fantasy about a girl who is caught between two treacherous faerie courts and their dangerously seductive princes.
Brie hates the Fae and refuses to have anything to do with them, even if that means starving on the street. But when her sister is sold to the sadistic king of the Unseelie court to pay a debt, she'll do whatever it takes to get her back—including making a deal with the king himself to steal three magical relics from the Seelie court.
Gaining unfettered access to the Seelie court is easier said than done. Brie's only choice is to pose as a potential bride for Prince Ronan, and she soon finds herself falling for him. Unwilling to let her heart distract her, she accepts help from a band of Unseelie misfits with their own secret agenda. As Brie spends time with their mysterious leader, Finn, she struggles to resist his seductive charm.
Caught between two dangerous courts, Brie must decide who to trust with her loyalty. And with her heart.
Here at Zalindov, the only person you can trust is yourself.
Seventeen-year-old Kiva Meridan is a survivor. For ten years, she has worked as the healer in the notorious death prison, Zalindov, making herself indispensable. Kept afloat by messages of hope from her family, Kiva has one goal and one goal only: stay alive.
Then one day the infamous Rebel Queen arrives at the prison on death's door and Kiva receives a new message: Don't let her die. We are coming.
The queen is sentenced to the Trial by Ordeal: a series of elemental challenges against the torments of air, fire, water, and earth, assigned to only the most dangerous of criminals. Aware the sickly queen has little chance of making it through the Trials alive, Kiva volunteers to take her place. If she succeeds, both she and the queen will be granted their freedom.
But no one has ever survived.
And with an incurable plague sweeping Zalindov, a mysterious new inmate fighting for Kiva's heart, and a prison rebellion brewing, Kiva can't escape the terrible feeling that her trials have only just begun.
From bestselling Australian author Lynette Noni comes a masterful and action-packed YA fantasy perfect for fans of Sarah J. Maas and Sabaa Tahir.
Once upon a time, there was a horrible girl…
Vanja Schmidt knows that no gift is freely given, not even a mother's love–and she's on the hook for one hell of a debt. Vanja, the adopted goddaughter of Death and Fortune, was Princess Gisele's dutiful servant up until a year ago. That was when Vanja's otherworldly mothers demanded a terrible price for their care, and Vanja decided to steal her future back… by stealing Gisele's life for herself.
The real Gisele is left a penniless nobody while Vanja uses an enchanted string of pearls to take her place. Now, Vanja leads a lonely but lucrative double life as princess and jewel thief, charming nobility while emptying their coffers to fund her great escape. Then, one heist away from freedom, Vanja crosses the wrong god and is cursed to an untimely end: turning into jewels, stone by stone, for her greed.
Vanja has just two weeks to figure out how to break her curse and make her getaway. And with a feral guardian half-god, Gisele's sinister fiancé, and an overeager junior detective on Vanja's tail, she'll have to pull the biggest grift yet to save her own life.
Margaret Owen, author of The Merciful Crow series, crafts a delightfully irreverent retelling of "The Goose Girl" about stolen lives, thorny truths, and the wicked girls at the heart of both.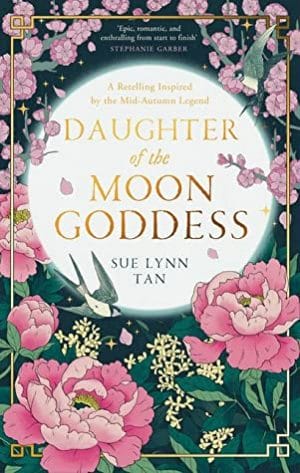 A captivating debut fantasy inspired by the legend of Chang'e, the Chinese moon goddess, in which a young woman's quest to free her mother pits her against the most powerful immortal in the realm.
Growing up on the moon, Xingyin is accustomed to solitude, unaware that she is being hidden from the feared Celestial Emperor who exiled her mother for stealing his elixir of immortality. But when Xingyin's magic flares and her existence is discovered, she is forced to flee her home, leaving her mother behind.
Alone, powerless, and afraid, she makes her way to the Celestial Kingdom, a land of wonder and secrets. Disguising her identity, she seizes an opportunity to learn alongside the emperor's son, mastering archery and magic, even as passion flames between her and the prince.
To save her mother, Xingyin embarks on a perilous quest, confronting legendary creatures and vicious enemies across the earth and skies. But when treachery looms and forbidden magic threatens the kingdom, she must challenge the ruthless Celestial Emperor for her dream—striking a dangerous bargain in which she is torn between losing all she loves or plunging the realm into chaos.
Daughter of the Moon Goddess begins an enchanting, romantic duology which weaves ancient Chinese mythology into a sweeping adventure of immortals and magic—where love vies with honor, dreams are fraught with betrayal, and hope emerges triumphant.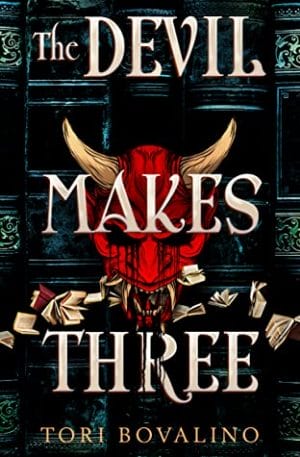 The devil seeks his due from two unsuspecting students in this YA horror novel for fans of The Library of the Unwritten and VE Schwab.
When Tess and Eliot stumble upon an ancient book hidden in a secret tunnel beneath their school library, they accidentally release a devil from his book-bound prison. To stay free, he'll manipulate, murder and bleed into every inch of Tess's life until his freedom is permanent.
Forced to work together, Tess and Eliot have to find a way to re-trap the devil before he kills everyone they know and love, including, increasingly, each other. And compared to what the devil has in store for them, school stress suddenly doesn't seem so bad after all.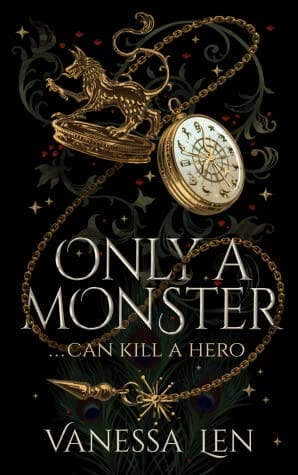 With the sweeping romance of Passenger and the dark fantasy edge of This Savage Song, this standout YA contemporary fantasy debut from Vanessa Len, is the first in a planned trilogy.
It should have been the perfect summer. Sent to stay with her late mother's eccentric family in London, sixteen-year-old Joan is determined to enjoy herself. She loves her nerdy job at the historic Holland House, and when her super cute co-worker Nick asks her on a date, it feels like everything is falling into place.
But she soon learns the truth. Her family aren't just eccentric: they're monsters, with terrifying, hidden powers. And Nick isn't just a cute boy: he's a legendary monster slayer, who will do anything to bring them down.
As she battles Nick, Joan is forced to work with the beautiful and ruthless Aaron Oliver, heir to a monster family that hates her own. She'll have to embrace her own monstrousness if she is to save herself, and her family. Because in this story . . .
. . . she is not the hero.
Xiran Jay Zhao, author of Iron Widow
The boys of Huaxia dream of pairing up with girls to pilot Chrysalises, giant transforming robots that can battle the mecha aliens that lurk beyond the Great Wall. It doesn't matter that the girls often die from the mental strain.
When 18-year-old Zetian offers herself up as a concubine-pilot, it's to assassinate the ace male pilot responsible for her sister's death. But she gets her vengeance in a way nobody expected—she kills him through the psychic link between pilots and emerges from the cockpit unscathed. She is labeled an Iron Widow, a much-feared and much-silenced kind of female pilot who can sacrifice boys to power up Chrysalises instead.​
To tame her unnerving yet invaluable mental strength, she is paired up with Li Shimin, the strongest and most controversial male pilot in Huaxia​. But now that Zetian has had a taste of power, she will not cower so easily. She will miss no opportunity to leverage their combined might and infamy to survive attempt after attempt on her life, until she can figure out exactly why the pilot system works in its misogynist way—and stop more girls from being sacrificed.
*These books haven't been released yet, but I'd fully recommend preordering so you can fall in love with the authors' works too. 💜
Now, I know that some of these I have a habit of mentioning a lot, and it's down to how reading the books made me feel at the time.
Like most others, 2021 wasn't the best of years for me. My grandma (basically my second mum) was diagnosed with an illness and some other rubbish things have been happening since. So, my heads a little… messy and I've struggled with my mental health in over a decade, which doesn't really help that.
But these ten books helped to give me an escape, they gave me something positive to focus on as I got lost in the beautiful worlds created by the authors. Basically, I'll keep talking about these books, because I know there's always a chance they can help someone else. 💜
Are there any authors you discovered in 2021 who are now auto-buy authors?

If you enjoy my content please consider supporting me through any of the following:
♥ Ko-Fi — Bloglovin' — Facebook — Instagram — Twitter — Wishlist ♥