Weirdly, today is the very last day of 2022. It's been a ride… there have been some amazing things that happened and simultaneously my heart's been kind of ripped open. Reading wise the year has kind of reflected that, I only read 40 books but I've had weeks where I was just too upset to read.
Having said that, it meant a lot of books that are now ones I consider special to me, by all account. There were a few that managed to whisk me away to fantasy lands where I didn't have to be sad anymore, and some had me crying over the characters too much I didn't really think about the real world at all, escapism is pretty neat like that).
So, bearing that in mind… I can't really do a "top 10" as such, so I figured I'd do a wrap-up of my 4- and 5-star reads instead!
Read on below if you're interested 💜
Overall Ratings
5-stars:
4.5-stars: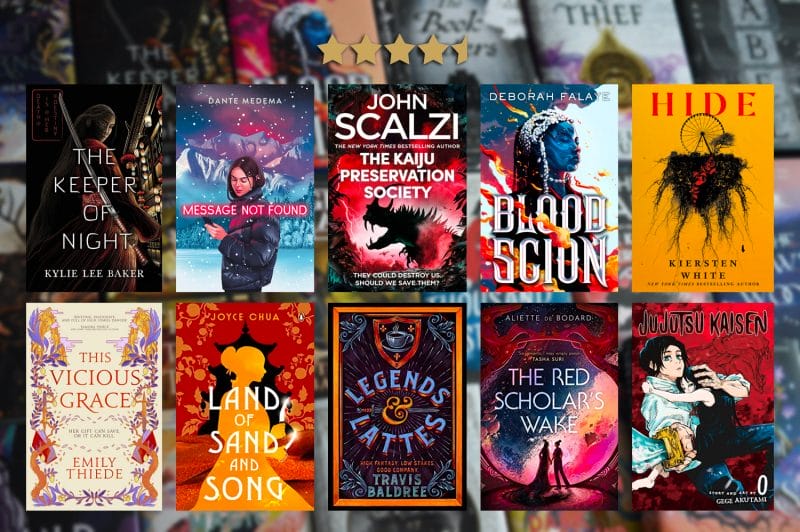 4-stars:
I know what you're thinking, it's a lot out of the 40 read. But… I don't normally get much time to read (I had to save most of my time off for this month just in case we moved, and then I've ended up being ill the entire time; think I could be cursed), and I'm a happy little DNF'er. I like being positive about books I've loved, so I focus on them.
I also really struggle with sticking to one book at times, so there are some I've mostly finished but not quite…
Duologies
Three of my favourite duologies were completed this year (and it's likely four, I just haven't got round to The Empress of Time by Kylie Lee Baker yet), so I just wanted to highlight them because they're beautiful inside and out!
2021 Reads
Will I keep talking about these three books? Yep. Not even sorry. Three 2022 releases that I read and adored in 2021:
Happy New Year loves ♥

If you enjoy my content please consider supporting me through any of the following:
♥ Ko-Fi — Bloglovin' — Facebook — Instagram — Twitter — Wishlist ♥